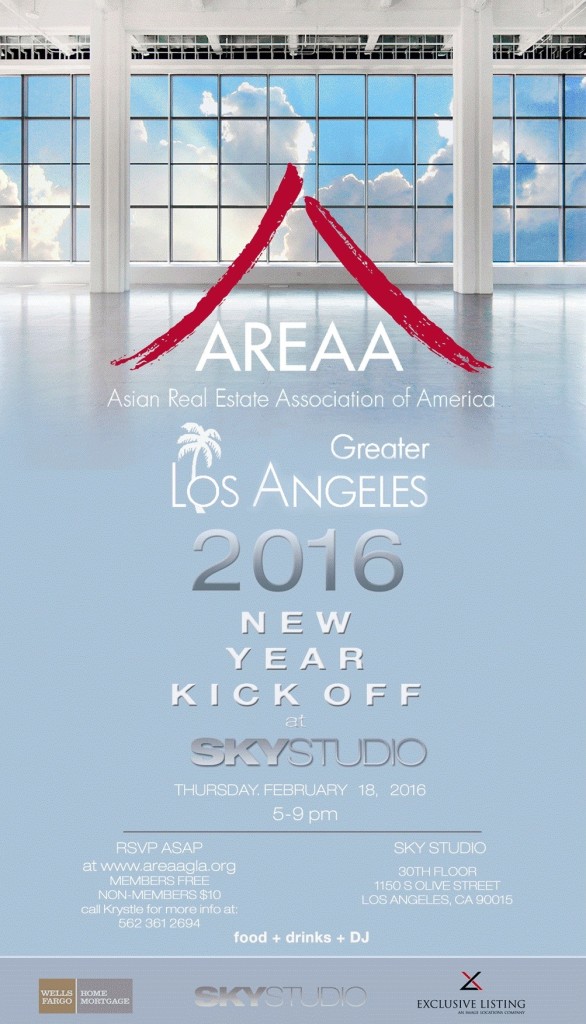 Real estate is a competitive field, especially in today's global market. However, a big part of maintaining a competitive edge is not merely squeezing by your competition­ but also having allies in the field. These allies form a network of real estate professionals you know and trust. But how do you develop these relationships?
One way is to join organizations that share your vision and mission. With that in mind, I saw the need to join the Greater Los Angeles chapter of the Asian American Real Estate Association of America.
Although our firm markets and sells real estate worldwide, we are based in Los Angeles. Los Angeles is home to one of the largest and most diverse Asian populations worldwide. By aligning with such a vibrant organization, it serves to strengthen all of our clients and the agents. We can learn about the particular needs and wants of buyers and sellers, cultural differences among different Asian communities and how to better serve the needs of all our clients. So when AREAA was looking for a luxury location to host their annual kick-off, they came to us.  After this fun and informative night, we can now say we have a great group of new friends.
To find out more about AREAA and becoming a member, you can visit their site here: areaa.org/gla or just call me (310) 955-8755 or email james@exclusivelisting.com